Skip to Content
My Strongest Belief . . . "Knowledge Is Power."
Our tendency, every time we visit a medical practitioner, is to relinquish control. We take the pain relief they prescribe, agree to the operations they recommend, struggle through exercises they suggest — all in the expectation that this will bring us relief from any discomfort or suffering.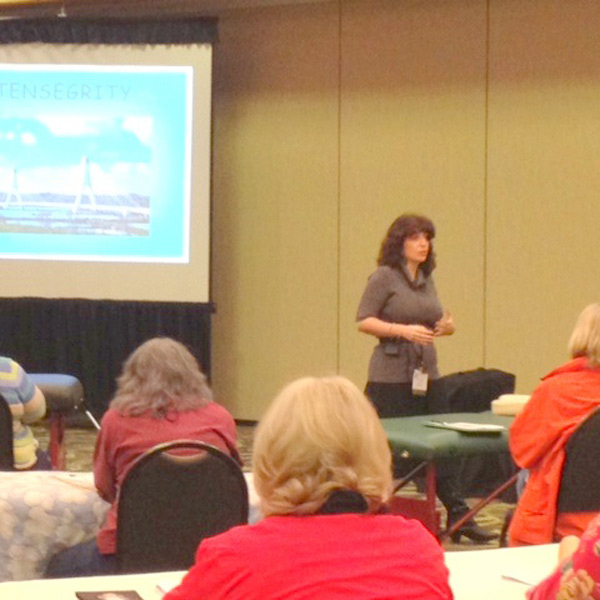 We Trust Them Implicitly – But Why?
It's our lives, our bodies — our happiness at stake.
We are hesitant to ask questions, unsure which questions to ask, uncertain we want to hear the answers. It's easier to take the pill and ignore our fears and frustrations. We obey professional practitioners first — and our bodies second.
"Marjorie Brook is one of those people who become essential to your well-being. She transcends the term "practitioner," and becomes teacher and guide as well."
Eric Chessen, Founder, www.autismfitness.com
We Need to Stop Ignoring the Distress Signals Our Bodies Send Us
Can you gauge what recurring pain there means? Why are you so tired all the time? What's causing those headaches?
We need to start asking questions:
"Why did this injury happen? Could I have avoided it?"
"What's the nature of this disease and how is it affecting me exactly?"
"Are there any alternatives to these pills?"
"What will the repercussions of surgery be? Should I expect scars? Will I need rehabilitation work afterward?"
Simply put, it's time to stop giving up your power. Time to reclaim the responsibility for your own health and wellbeing. Time to enlighten yourself through independent research and inquiry.
My goal? To embolden you to take back control over your body. To encourage you to make decisions about your health that you know in your heart to be right.
Lecture Series
The human form is extraordinarily beautiful and complex. From the tops of our heads to the tips of our toes, we are physically, emotionally, and mentally interwoven. Understanding the connection between everything that makes you, 'You', is essential.
I spend time educating my audiences on the importance of understanding their bodies. I introduce them to the significance of fascia — our bodies' connective tissues — and enhance their understanding of how both their physical and emotional injuries can have major repercussions on their health.
The next step is to equip them with the tools that will help them as they reestablish their connection with their bodies on every level. My intention is to guide them along the path towards long-lasting healing, balance, and wellbeing.
I would be honored to speak with your group or organization. And my lectures can be custom designed to your specific requirements.
For more information, please email me.
"Marjorie is an inspiration. She is dedicated to serving her clients and students with both integrity and excellence. The only thing that exceeds her knowledge is her desire and ability to communicate to help her students and clients learn."
"Marjorie is an inspiration. She is dedicated to serving her clients and students with both integrity and excellence. The only thing that exceeds her knowledge is her desire and ability to communicate to help her students and clients learn."
"I recently attended one of Marjorie's Lectures on scar release that was specifically focused on cesarean section scars. Marjorie's seminar was packed with great information, and she has a way of explaining everything in clear, straightforward…
"I recently attended one of Marjorie's Lectures on scar release that was specifically focused on cesarean section scars. Marjorie's seminar was packed with great information, and she has a way of explaining everything in clear, straightforward terms. She delivered the seminar with incredible care and sensitivity to this group of women, many of whom had experienced a lot of trauma resulting in their scars. She inspired me and many other women to see the way their scars may be affecting their global health and well being. She gave us tools and guidance about how we might address these issues going forward. Her passion for educating people about this issue is impressive, and her approach is selfless and genuine. I would HIGHLY recommend Marjorie to anyone interested in learning more about scar release therapy."
"Marjorie truly has a unique ability. She has taken her field to a far higher level than anything I have ever been exposed to before or since. Marjorie's particular strength is in reading her clients and communicating with them in a way that is…
"Marjorie truly has a unique ability. She has taken her field to a far higher level than anything I have ever been exposed to before or since. Marjorie's particular strength is in reading her clients and communicating with them in a way that is always crystal clear even when the topic is complex and difficult. I consider Marjorie a very rare talent indeed."
Schedule Your Appointment