Skip to Content
Healing the Body with Holistic Treatments on Long Island, NY
The entire human body is connected. From the top of your head to the tips of your toes, you are an interwoven mass of fascia and connective tissue. This connectivity means that a problem in your foot can lead to a problem elsewhere, as one small issue causes the entire body to compensate. Marjorie Brook, LMT is here to help you care for the entire body, offering holistic treatments at her Long Island, NY location. While you may have one specific pain or problem, Marjorie treats the body as a whole, restoring balance to the body and addressing your issue in the process.
COVID-19 Safety Protocols
While many things have changed, one thing has remained the same: my commitment to your safety and health. Welcoming, safeguarding, and taking care of others is at the very heart of what I do and who I am.
Marjorie Brook offers indoor and outdoor appointments. All patients are required to wear a mask and use the hand-hygiene station upon arrival. Marjorie takes your health seriously and has a list of safety protocols that are in place to keep you healthy.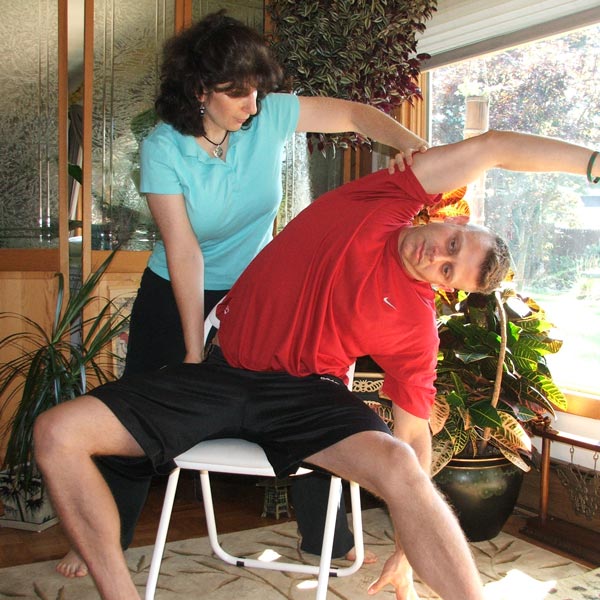 Treatments Focused on Establishing Balance
The wear and tear of daily life can leave our bodies neglected and yearning for balance. Unfortunately, many of us spend our days mistreating our bodies, simply because we've never been taught the correct ways to use them. All of the treatments provided by Marjorie Brook, LMT are designed to help restore the balance we've lost along the way. In the process, Marjorie, a licensed massage therapist, also teaches you techniques and methods to use in your daily life to promote balance, health, and overall wellness. Marjorie offers the following treatments:
Find the Relief You've Been Searching For
Whether you've been dealing with scar tissue, a sore muscle, an injury, or stress, Marjorie Brook, LMT can help you find relief. For over 20 years, Marjorie has been healing through massage and holistic therapies. She is also the creator of the S.T.R.A.I.T™Method, an innovative and ground-breaking scar tissue release therapy, and teaches therapists across the world on this technique.
Request an Appointment
Address
Wantagh, NY 11793
By Appointment Only
Phone
516-409-1240
Hours of Operation
Monday: 9:30 AM – 7:00 PM
Tuesday: 9:30 AM – 7:00 PM
Wednesday: 9:30 AM – 7:00 PM
Thursday: 9:30 AM – 7:00 PM
Friday: 9:30 AM – 7:00 PM
Schedule Your Appointment